Tulsa space
Tags: Events Me Pictures Tulsa Vacation
So. After browsing in Tulsa yesterday, today was supposed to be more organized. Didn't quite work out that way.
I went to Tulsa Air and Space museum. Good bits: some interesting toys, model shuttle robot arm, model shuttle launch and model jet pack. Bad bits: museum much smaller than I thought it would be, and next to impossible to get there with public transportation. And the planetarium was closed.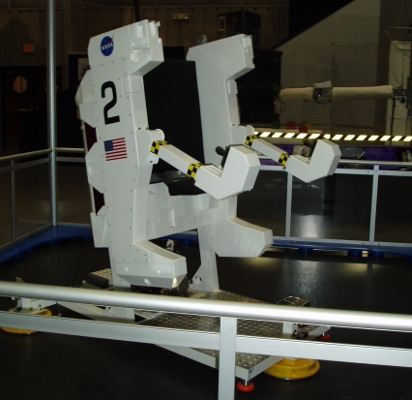 Jet pack simulator
Then I happened upon Living Arts. Good bits: interesting use of color. Bad bits: again, much smaller than I thought it would be.

By Rodney Pratz,
part of the exhibition "Anonymity"
Finally I wanted to see the Oral Roberts University, because of the futuristic architecture. I gave up on doing it, because the public transportation wasn't as flexible as I had hoped for.
Created: 30 April, 2010 - Last changed: 2 May, 2010 - Comments (0)