Trip 2 Texas, part 2
Tags: Events Fort Worth Me Pictures Vacation
After a very nice night (slept all the way through, woke up fresh and ready to take on the world--take that, jet lag!), surprise, I was invited on a trip to the zoo! Haven't tried that in a long time, so off we go.
Fort Worth Zoo seemed huge to me. The U.S. family Travel Guide selects this zoo as the top family attraction in Dallas/Fort Worth, and one of the best zoos in the US. Finally, #19 overall in the US among attractions. Wow! Didn't know that.
I was able to take some very good pictures. It was great to be so close to the animals. Seeing tiger "babies" playing. Being very close to flying mini-parrots.
Feeding them, feeling how they pick the seeds from the stick in my hand.
Hearing the eagle "shout". Even getting wet in a simulated storm. But, alas, the penguins didn't sing or dance ...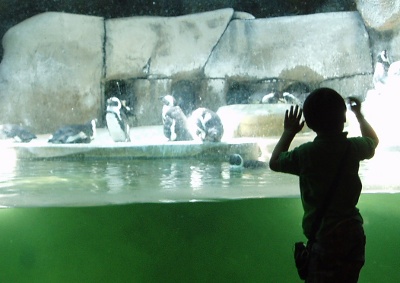 The tiger was relaxed.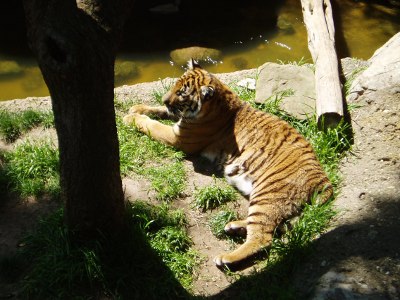 As was the lion.
And the bear was stretching.
And then the challenge of dinner. My hotel is in a neighbourhood not overflowing with restaurants. But with some help I was able to find "Mexican Inn Cafe".
Studying the menu, I wanted something not in an "envelope" and ended up choosing Arroz con pollo, simply chicken on rice. Yum!
Created: 22 April, 2009 - Last changed: 30 April, 2009 - Comments (0)