Żywiec, baby!
Tags: Events Me Pictures Vacation Zywiec
(And if you don't get the reference in the headline above: watch more Friends!)
Last week I was fortunate enough to take a bus trip in the Żywiec area of Poland. And I saw some stuff!
First we arrived at a high point, from which we could see a lot of stuff. The stone, at this high point: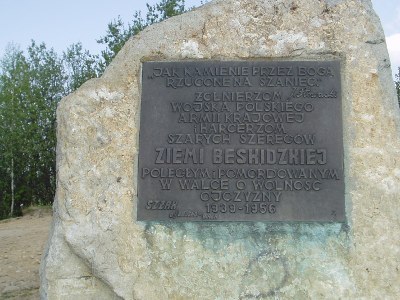 And the view: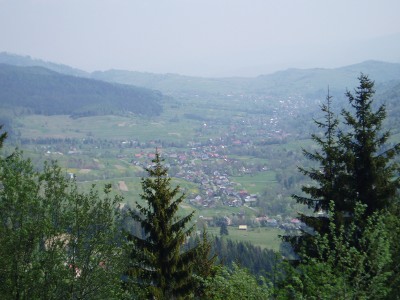 Then we drove to the summer residence of the president, or something. Big disapointment -- he was not there to great us in person. But the residence looked nice: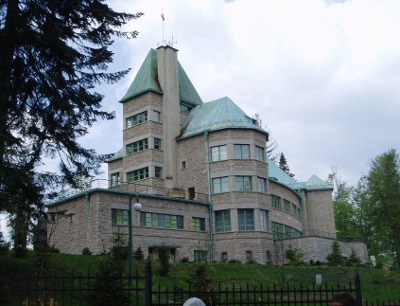 As did the security:
Then one more very high point. But I was mainly fascinated by the dog, who didn't care about people going by all the time: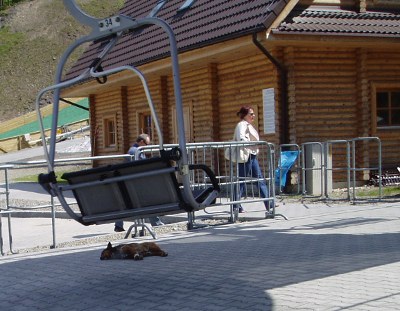 Then it was time for lunch. We didn't eat here, we just tried to imagine what a Mexican/Russian/Greek/Polish pizza would be like. Would it have jalapenos, vodka, feta and cabbage?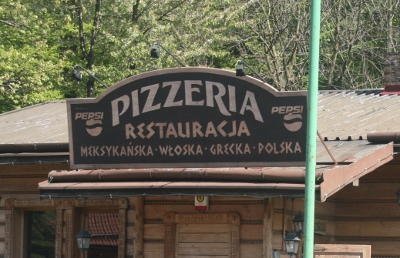 Then on to a brewery/museum. With a painting outside:
And a model inside:
And a time machine!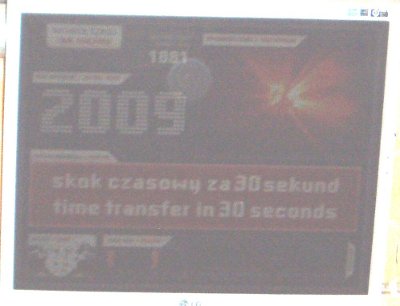 Finally, all through the day, I liked looking at these purple flowers.
Created: 8 May, 2009 - Last changed: 17 May, 2009 - Comments (0)